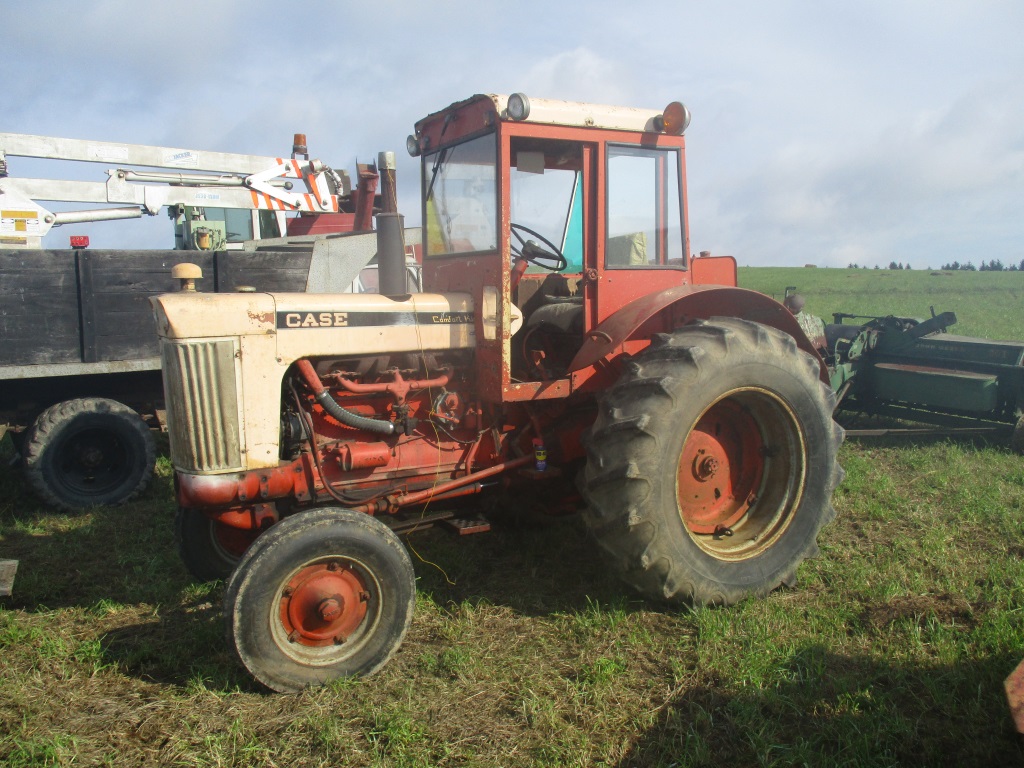 UPDATE:  The majority of the auction will be held inside a big, dry barn…bring a chair!
Last minute addition:  Large Stroehmann's Sunbeam Bread advertising sign

Farm Auction
Saturday, October 27, 2018 at 9:00AM
ADDRESS/DIRECTIONS: 1112 Centre Rd, Oceola Mills, PA 16666
EQUIPMENT – ANTIQUES – HOUSEHOLD
EQUIPMENT: 930 Case tractor, 1949 ID-9 International tractor w/backhoe attachment, Arts-Way 300 Mixer, John Deere 24T baler, Ford hay rake, 555 Case hay bind, Massey-Harris 2 row corn picker, John Deere grain drill, Ford bucket truck, 205 International combine, 2 row John Deere corn planter, 4 bottom plow, (3) hay wagons, 3pt hitch fertilizer spreader, car tow trailer, sprayer, Handley 80 ton press, lift disc.
EQUIPMENT SELLS AT APPROXIMATELY 11:30am.
LARGE AMOUNT OF SCRAP. WILL BE SELLING CONTENTS OF BUILDINGS.
ANTIQUES: oil cans (Gulf, Quaker State, Kendall, Sinclair, Artex, Thorobred), cast iron oiling trough for wagon wheels, hay trolley, stained glass window, apple butter stirrers, chicken crates, cast iron kettles, feed dollies, wooden barrels, platform scales, early buckboard wagon, early wheel barrow seeder, forge blower, Lance jars, butter bowl, claw cutter, frog door stop, glass battery, chicken scale, galvanized tubs, carnival glass, depression glass, vintage soda bottles (Chicquot, Beechnut and more), watches, ephemera, crocks, commercial Wagner sausage stuffer, butter churns, miner's lights, oil lamps, vintage ice cream maker, dynomite boxes, runner sleds, vintage radios, linens, doilies, vintage Christmas items, accordion, buckboard seat, cast iron kitchen stove, cast iron safe w/combination, small stepback primitive cupboard and much more.
HOUSEHOLD/MISC: new baler twine, cookware, games, puzzles, meat grinders, records, folding chairs, side board, beds, rockers, refrigerator, dryer (electric), chest freezer, upright freezer, sewing machines and more.
Approximately 175 box lots to be sold first.
AUCTIONEER: FREEMAN YODER, Lic# AU005487
FOOD & RESTROOMS AVAILABLE
TERMS: Cash, Credit Card or approved PA check with proper ID.  Announcements made on day of sale take precedence over any advertising.