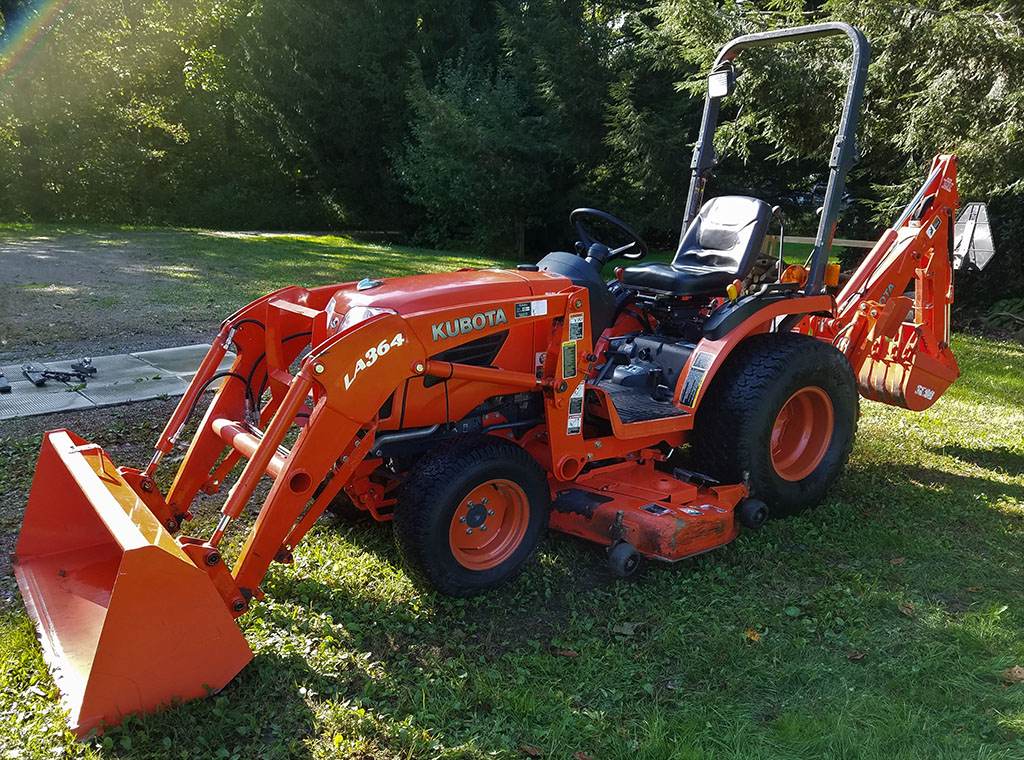 Moving Auction
Saturday, November 3, 2018 at 10:00AM
ADDRESS: 616 Bell Rd, Punxsutawney, PA 15767. Take Rt 536 from Punxsutawney to the Hamilton/Markton Rd (on left) and follow auction signs.
Kabota Tractor – Trucks – Equipment
Kabota Tractor: 2011 B2920HSD w/29HP diesel engine, 664 hours. Attachments include 60" Mower deck, front loader (LA364 w/50" bucket), backhoe (BH65 w/stabilizers and 16" bucket) – WITH CONFORMATION OF SELLER.
EQUIPMENT: Kubota rotary tiller (RTR1250, 50", 3pt hitch w/PTO), Tiger Power 20kW PTO powered trailer mounted generator
TRUCKS: 2002 Ford Explorer Sport Trac 4WD V6 with 134,834 miles, 1997 retired Verizon bucket truck w/150,800 miles
TOOLS/MISC: Craftsman 4 cycle weedeater w/attachments, Clamp-on forks, 30′ round pen, ripper for 3pt hitch, 20′ 12" plastic culvert, tire chains, leaf blowers, electric pressure washer, tractor/lawn sprinklers, long handled tools, ½" and 3/4" rolls of pipe, t-posts, woven wire, multipurpose netting (new), camping supplies, new pull-down staircase, garden hose reels, chairs, gun rest, new toilet, cuckoo clock, (5) old guns, pop-up tent, helmets, barrels w/hand pump, barn lanterns, crock and more.
There are approximately 40 box lots to be sold first.
Equipment sells at about 10:45AM.
SHORT AUCTION – BE ON TIME!!!
AUCTIONEER: FREEMAN YODER, Lic# AU005487
FOOD & RESTROOMS AVAILABLE
TERMS: Cash, Credit Card or approved PA check with proper ID.
Announcements made on day of sale take precedence over any advertising.
Visit and BOOKMARK
www.freemanyoderauctions.com