Day 1 New Year's Eve Auction: Part 3 of the Dunmire Country Store collection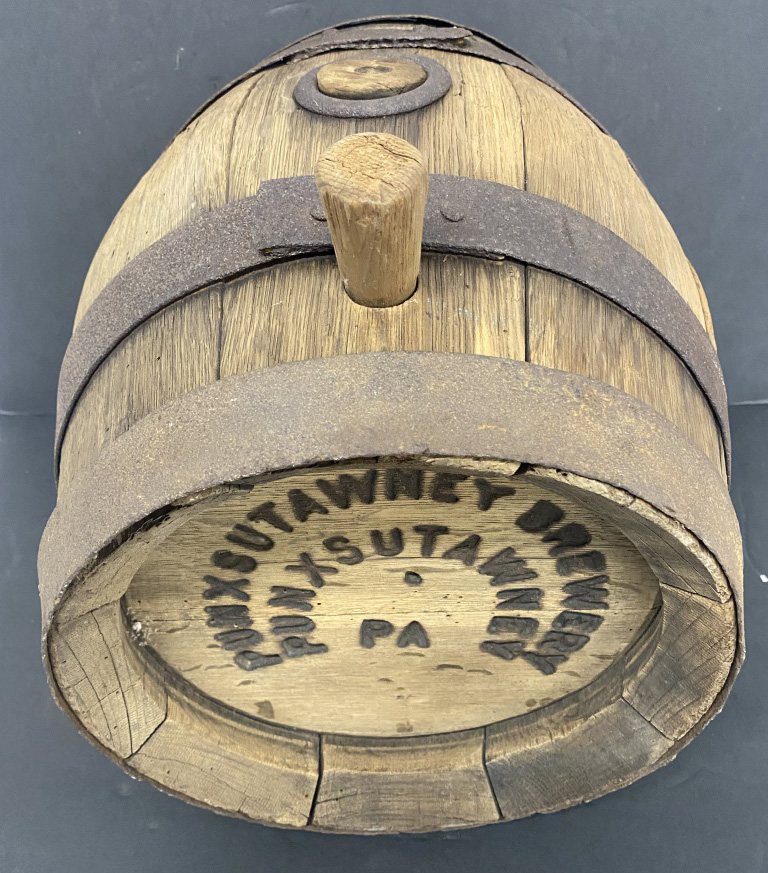 Freeman Yoder Auction Center
is pleased to present:
Day 1 New Year's Eve Auction featuring:
Part 3 of the Dunmire Country Store Collection
Friday, December 31, 2021 starting at 1:00PM
ADDRESS/DIRECTIONS: Auction being held at Freeman Yoder Auction Center, 199 Tipple Rd, Punxsutawney, PA 15767. From Punxsutawney, take Route 36 South about 7.5 miles to Tipple Rd (T668), turn right, go about 1/4th mile. Auction Center is on the right. Watch for signs.
COUNTRY STORE – VACUUM CLEANER COLLECTION – COLLECTIBLES – ADVERTISING/SIGNS
COUNTRY STORE: salesman's samples (ladder, Atlas cement bottles, Selectemp air conditioner), Peters Shoe Co tin shoe displays, Star Threads cabinet, , several large store counters, slant top desk, scales, flour sacks, store work bench, J&P Coats displays and metal spool cabinets, display storage bins, McCaskey filing system wooden unit, cheese cutter, brass plaques, WDC smoke pipe display, gum ball machine, ball point pen vending machine, Aunt Lydia's Button & Carpet thread wooden box display…
ANTIQUE VACUUM CLEANER COLLECTION: Leisure Time Mechanical, "Doty"-1910, Simplex hand power, Ario, US Manufacturing Co, Regina Pneumatic hand cleaner…
COLLECTIBLES: Hawthorn PA crock-dated 1897-very rare, Ike Hosenherger Punxsutawney PA crock, HP Co Hawthorn PA jug, steam whistle, clothes washers (1900 Gravity washer, antique plunger, Anchor Brand folding bench wringer), PRR lantern, copper kettles/stands, cast iron (burner, skillets, popcorn molds, waffle maker, kettle, dutch oven, child's tea kettle and griddle, Griswold heart & star, Wagner Ware, horse tether),brass bells, unopened Matchbox, butcher block table, license plates, antique pedal grinding machine, ice saw, padlocks, Dazey butter churns, Lance jar, oyster cans, Firkin bucket, payphone, Patton PA wellhead cover, beehive string holder, apple peeler, primitive seed box, sausage stuffer, floor model butter churn, tobacco cutter, covered bridge model, granite ware buckets, clamp-on egg beater, egg scales, hand crank food chopper, early wood carousel horse!, Jiffy butter maker, large early bookcase, large wood bin (square nails and slant top), step back country cabinet, chopping block, cabinet with porcelain top, small cabinet with hutch top, blueprint cabinet, stereo viewer from around 1900 and more…
ADVERTISING: Punxutawney Brewery wooden keg, oil cans (Atlantic Motor Oil – Aviation, Castrol Motor Oil can – Franklin, PA, Penn Amoco, Lube, Esso, Mobil, Quicksilver, Maytag and more), National Biscuits Co displays, Dr. Legear's Hoof Oil, wooden boxes and crates (Searchlight Matches, Dr. Hess-Ohio, Western Cartridge, Winchester, Clymer Grocery Co, Golden Glow, Gibson Distilling, Smith & Brothers, Cough Drops, GM Radio and more)
SIGNS: (tin, cardboard, DST, SST, DSP, SSP), Philco Radio, Red Cap candy bar, Butter Krust Bread, Perfection stoves, Colman's Mustard mirror, Clabber Girl, Belar Cigar, Sir Walter Raleigh-NOS, Occident Flour, PA Dutch Birch Beer, Royal Crown Cola, Old Reliable Coffee, The Standard Vehicle Co, Jacob Hoffman Brewing Co, Tom Keene Cigar, Hires Root Beer…Sunbeam toaster display, Calumet Baking Powder clock, various early colorful advertising calendars, American Molasses Co bucket, Coca-Cola wooden frame, Ceresota match safe and more…
LINKS TO THE CATALOG
AUCTIONEER: FREEMAN YODER, Lic# AU005487
FOOD & RESTROOMS AVAILABLE
TERMS: 10% Buyer's Premium in person. 20% Buyer's Premium online (terms vary depending on platform.)  Cash, Credit Card (4% processing fee) or approved PA check with proper ID. 6% PA sales tax where applicable. Announcements made on day of sale take precedence over any advertising. There will be a $50.00 fee applied to returned checks.