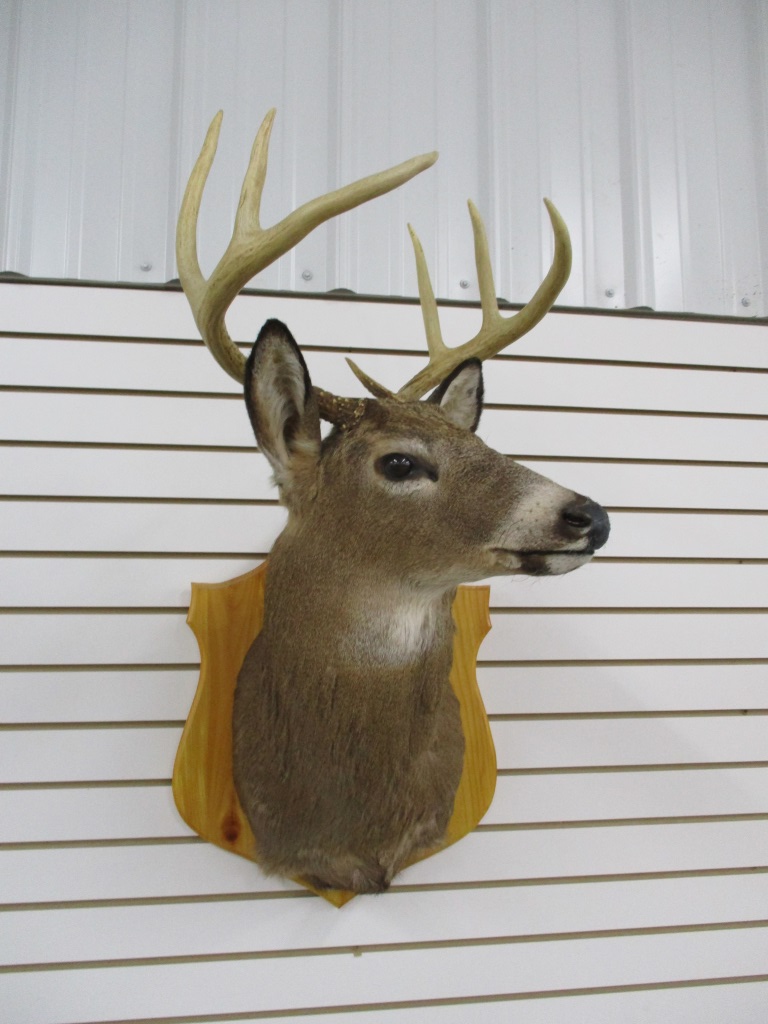 Gun and Coin Auction
Tuesday, March 12, 2019 at 6:00PM
ADDRESS/DIRECTIONS:  Auction being held at Freeman Yoder Auction Center.  199 Tipple Road, Punxsutawney, PA 15767.From Punxsutawney, take Route 36 South about 7.5 miles to Tipple Rd (T668), turn right, go about 1/4th mile. Auction Center is on the right. Watch for signs.
COINS – COLLECTIBLES – GUNS
COINS:  1881 $5 Liberty head gold coin, 1913 $5 Indian head gold coin, (13) Morgan dollars, 1925 Stone Mountain 1/2 dollar, 1858O Seated 1/2 dollar, 1853 Seated 1/2 dime, Walking 1/2 dollars, 1876 Seated quarter, approx. (10) Peace dollars, wheat pennies, Indian head pennies, Red seal notes and more.
COLLECTIBLES:  Sheath knives, marbles, black bear mount, deer mounts, beaver pelt, fox pelt, deer rug, coyote mount, Winchester and Remington signs, cap guns, metal PA hunting licenses, gun parts, sporting goods, fishing creel, fly rod and more.
GUNS:  flintlocks, TEC-9mm, Smith & Wesson 12ga, .22 and .25 derringers, Russian Saiga 20ga, Cobray M11 9mm, Remington model 700 7mm-08, Winchester Cowboy Commemorative 30-30, Civil War Centennial pistol pair, Belgium Browning lightweight 12ga, Howe model 1500 .223, variety of shotguns, Stevens model 110 30-06, (2) Savage model 29B .22, Mossberg .22 new in box, Fox model B double barrel 12ga, 30-30 lever action, Marlin .22, Ithaca model 37 featherweight 12ga, Remington model 511 .22 and more.  
Approximately 34 guns.
-BACKGROUND CHECKS ARE REQUIRED-
AUCTIONEER: FREEMAN YODER, Lic# AU005487
FOOD & RESTROOMS AVAILABLE
TERMS: Cash, Credit Card or approved PA check with proper ID. 6% PA sales tax. Announcements made on day of sale take precedence over any advertising.