Trains, Tractors, Cards, Coins and Gun Auction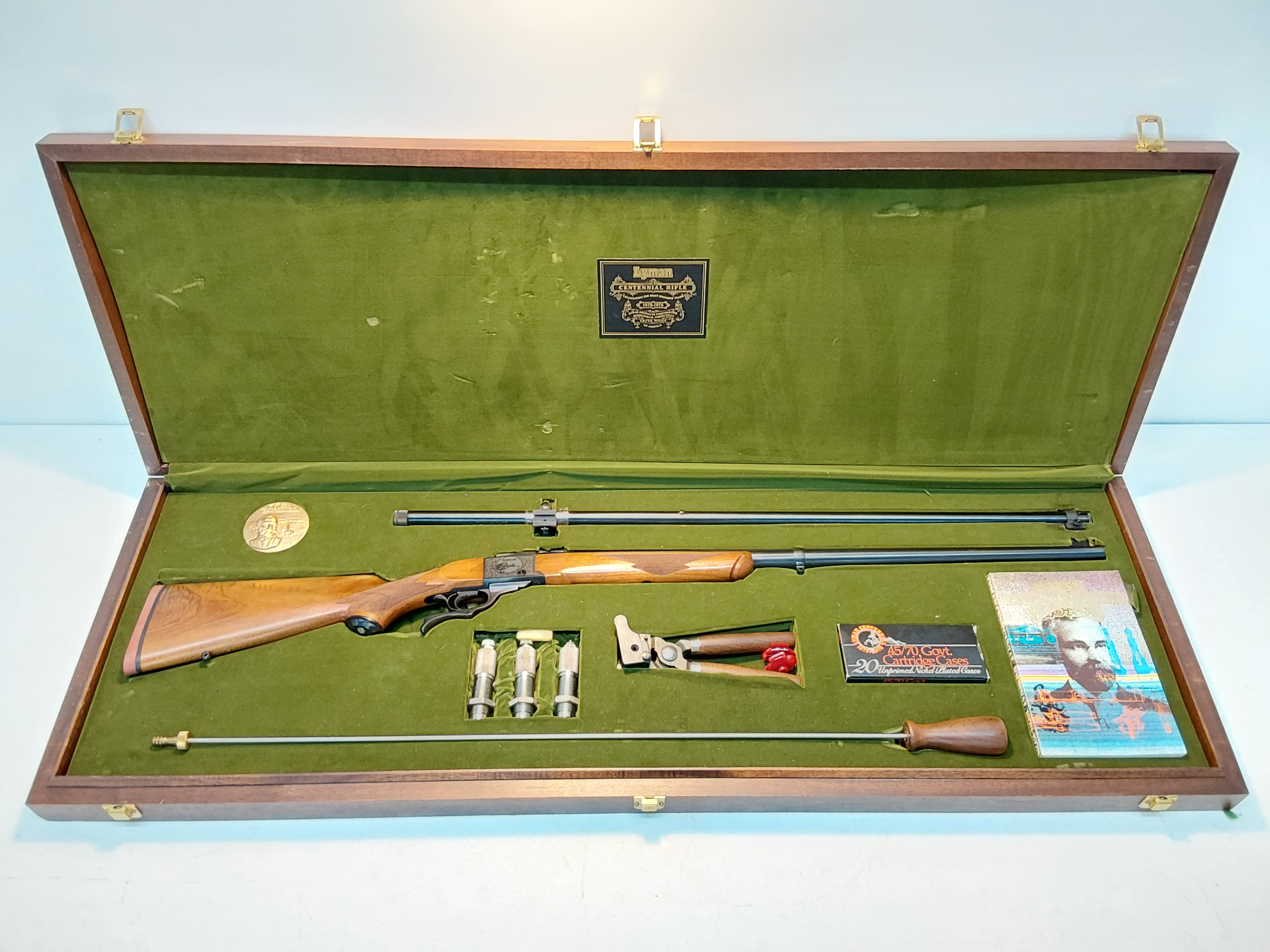 Freeman Yoder Auction Center is pleased to present a VERY LARGE:
Trains, Tractors, Cards, Coins and Gun Auction
(LIVE online and in-person)
Tuesday, March 22, 2022 starting at 12:00PM
ADDRESS/DIRECTIONS: Auction being held at Freeman Yoder Auction Center, 199 Tipple Rd, Punxsutawney, PA 15767. From Punxsutawney, take Route 36 South about 7.5 miles to Tipple Rd (T668), turn right, go about 1/4th mile. Auction Center is on the right.
TRAINS: Rail King, Lionel, MTH, Weaver, Athearn, K-Line, O-scale, engines, box cars, flat cars, cars with miniature ERTL vehicles, holiday cars, sets, tracks, transformer, John Deere and more…
TRACTORS/VEHICLES: ERTL, Precision Classics, Scale Models, Spec-cast, PA Farm Show editions, MANY John Deere models, tractors, implements, Oliver, International, Case, Allis-Chalmers, Deutz-Allis, Minneapolis-Moline, Ford, Farmall, Massey-Harris, combine, VEHICLES-PA Farm Show die cast, Agway, banks, US Mail, Pennzoil, Cumberland Valley Tractor Pullers and MANY more.
CARDS: baseball, basketball, hockey, Marvel Universe, Disney, DC Comics, FaniMation, Topps, Upper Deck, Score, DonRuss, Bowman, O-Pee-Chee, Fleer, Parkhurst, Impel, Skybox, Batman, holograms, rookies, Michael Jordan, Pete Rose, Ken Griffey Jr, Derek Jeter, Peyton Manning, Reggie Miller, Lou Brock, Randy Moss, John Stockton, Mark McGwire, Kobe Bryant, Ben Roethlisberger, Rickey Henderson, Nolan Ryan Beanie Bears, Pirate tobacco cards, Mad comic books, other comic books, rookie and game jersey cards, signature cards, Marvel Universe card sets and more.
COINS: silver dollars, gold coins, BIG selection of coins, silver quarters,gold bar, mint sets, proofs, Buffalo nickels, Indian head cents, silver half dollars, wheat pennies and much more.
GUNS: (17) Savage model 99s (358, 250-3000, 22 high power, 30-30), Lyman Centennial rifle 45-70 with scope, reloading dies, box of ammo, cleaning rod and book all in a nice walnut display case, Winchester model 70 .22 Hornet, Henry GoldenBoy .22 Coal Miner's Tribute w/box, Henry SilverBoy .22 Ducks Unlimited w/box, Henry GoldenBoy .22 NWTF edition w/box, Henry BigBoy .45 Elk Country 2016 Banquet edition w/box, Henry GoldenBoy .22 Silver Eagle w/box, Henry GoldenBoy .22 Friends of the NRA w/box, Mossberg model 183KC 20ga, Colt .45 US Army model 1917 w/holster, Steyr model L 243 win, Pietro Beretta 20ga, Remington black powder pistol pat. date 1858…too many to list!
THERE ARE 115 FIREARMS IN THIS AUCTION!
PLEASE SEE THE CATALOG FOR MORE DETAILS!
ONLINE CATALOGS
AUCTIONEER: FREEMAN YODER, Lic# AU005487
FOOD & RESTROOMS AVAILABLE
TERMS: Cash, Credit Card (4% service charge in-person) or approved PA check w/ID.
Buyer's Premium in-house = 10%
Buyer's Premium online = 20%
PA sales tax where applicable.
Announcements made on day of sale take precedence over advertising.