Marion Center Real Estate & Contents Auction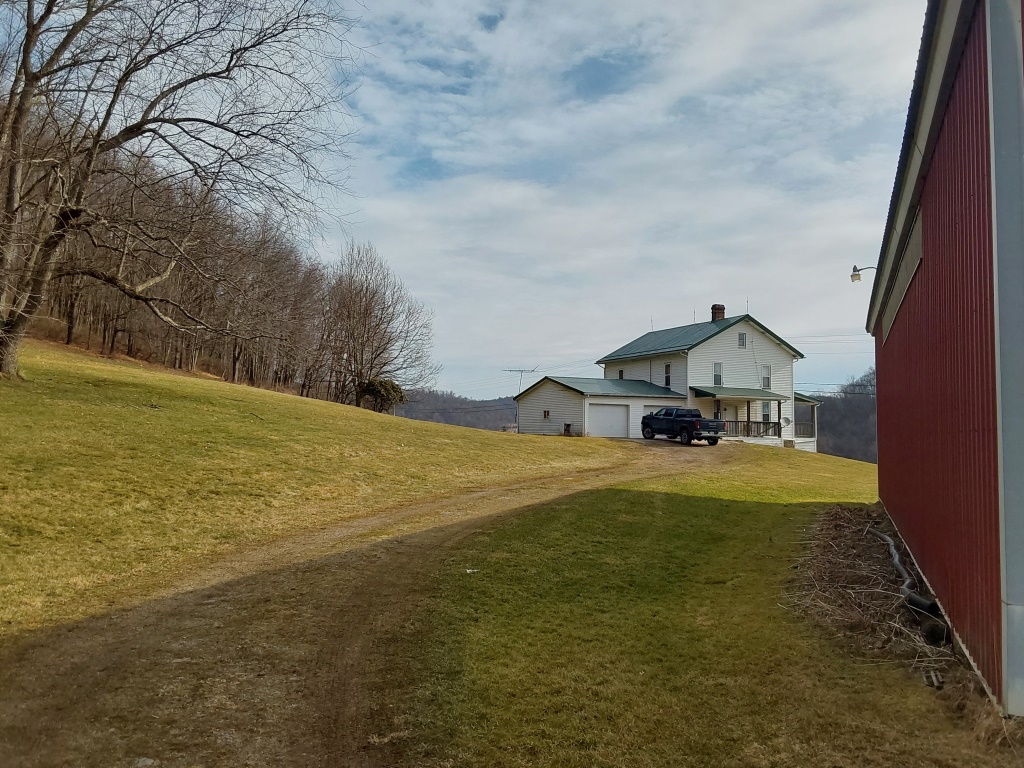 Freeman Yoder Auctions
Marion Center Real Estate & Contents
Saturday, May 14, 2022 at 9:00AM
ADDRESS/DIRECTIONS: 16 Johnston Road, Marion Center, PA 15759. Drive about 10 miles south on State Route 119 from Punxsutawney. After passing the Antique Trading Post (on right), travel about ½ mile and Johnston Road will be on the right. Watch for signs.
TRACTORS & TOOLS – COLLECTIBLES/ANTIQUES – HOUSEHOLD
GUNS/AMMO & SPORTING GOODS – REAL ESTATE
200 BOX LOTS will be sold starting at 9:00AM
TRACTORS: Kubota ZG222 48"cut Zero turn, John Deere 4×4 Gator, John Deere 330 diesel garden tractor, Shennu 25HP tractor, 185 CubCadet LowBoy,  John Deere 2010 tractor (not running), Farmall H tractor with sickle mower, (2) 3pt hitch blades, 3pt hitch seeder, 3pt hitch post hole digger, stone rake, Ariens rototiller, 5′ brush hog…
TOOLS: Acetylene tanks, hand tools, tool boxes, wrenches, ratchets & sockets, jacks, wrecking bars, fuel cans, wheel pullers, chisels, punches, various oil, hardware, chains & binders, screwdrivers, ladders, car ramps, pliers, extension cords, battery chargers, batteries, fuel cans, table saw, weed trimmer, chain saw, 2-cycle oil, long handled tools, torque wrenches, Craftsman pressure washer, jointer, fence & chicken wire, large amount of scrap metal and more…
COLLECTIBLES/ANTIQUES: art glass, cast iron skillets, vintage glass items, Jackson China, early photos, WWI yard long photo, Christmas items, milk glass, gold rings, costume jewelry, toy trucks, vintage banks, tobacco items, belt buckles, pocket watches, lot of pennies, crock jug, antique cultivtor
HOUSEHOLD: cleaning supplies, enamelware, glassware, Corelle, vintage kitchen utensils, cutlery, yarn, Pyrex, silver plate, crystal, canning jars, NIB wall heater,
GUNS: Mossberg model B .22, Winchester model 250 .22, Mossberg model 500-AB 12ga pump, Savage model 93R17 .17cal, 223 single shot, Remington model 700 30-06, Winchester model 70 .270, Stevens model 88 .22, H&R 410 single shot topper model 58, JC Higgens model 583 12ga, Ruger single six .22
AMMO: 223, 22, 17, 32, 270, 12ga shells
RELOADING BULLETS: 308, 30cal, 270 and 6.5
SPORTING GOODS: compound bow, tackle box, fishing vest, fishing poles, hunting clothes, pocket knives, gun cleaning kits, powder horns, gun scopes, sheath knives, gun parts, fish tin, holster, black powder, brass, deer stands…
REAL ESTATE: 46 acres and FREE GAS. Farm House & pole building. Sells at Noon.
Real Estate Terms and Conditions
AUCTIONEER: FREEMAN YODER, Lic# AU005487
FOOD & RESTROOMS AVAILABLE
TERMS: Cash, Credit Card (with 4% service charge)
or approved PA check w/ID.
Announcements made on day of sale take precedence over advertising.
For photographs visit us at:
www.freemanyoderauctions.com