Estate Auction – The Estate of Anna Kromer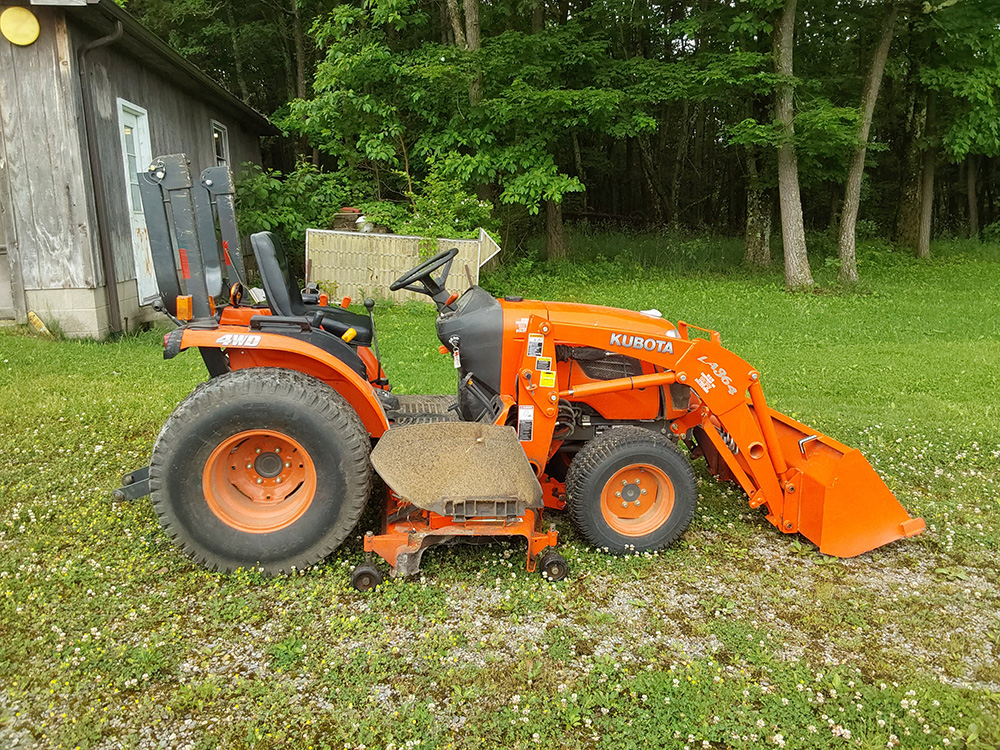 Freeman Yoder Auctions
Estate Auction
The Estate of Anna Kromer
Tuesday, July 12, 2022 at 5:00PM
ADDRESS/DIRECTIONS: 195 Engle Dr, Punxsutawney, PA 15767. Leaving Punxsutawney, following route 119S, travel to the town of Covode. When approaching the sharp corner, turn left at the Covode United Methodist Church. Watch for signs.
TRACTOR/VEHICLES – EQUIPMENT/TOOLS – COLLECTIBLES HH/FURNITURE
185 box lots will be sold first.
TRACTOR/VEHICLES: Kubota B2620 with front end loader & mower deck – 200 hours
1993 GMC 1500 4WD with Western snow plow – approximately 91.000 miles
2008 Toyota Avalon – limited edition – leather interior – 46,533 miles – inspected until end of July.
EQUIPMENT/TOOLS: Cummins 5000 watt generator, engine lift, automotive manuals, Cmmins floor drill press, vise, bench grinders, parts cleaners, Bear headlight tester, Porter Cable air compressor, Interstate Battery rack & batteries, Quaker State barrel & chains, electric leaf blower (like new), small electric water cooler, tool box, tool set, long handled tools, jugs & cases of motor oil, mechanic's creepers, some vintage car parts, brake & steering fluid, anti-freeze, portable air tank, mechanic's chairs, floor jacks, impact sockets, ratchets, hitches, hardware, shop vac, toolboxes, wrenches, extension ladder, (CAR PARTS: new brake shoes, new oil & air filters, new fuses, new light bulbs and misc…), hardware and scrap…
COLLECTIBLES: pocket knives, early photos, postcards, real photo postcards, Park-O-Meter w/keys, bar lights, oil lamps, a few tin types, military awards & papers, West Point yearbooks, Coleman lantern, Pyrex, cast iron #5 skillet, Lefton china, large collection of western CDs & cassettes, candy dishes, depression glass pitcher, Victorian photo album, vintage child's desks, …
HH/FURNITURE: yarn, extension cords, computer speakers, glasses, colored glass, cleaning supplies, decorative items, organizer, Bug Zapper, new toaster oven, gun cleaning kits, canning & jelly jars, Christmas items, personal care, pots & pans, Ziploc, kitchen utensils, stainless bowls, spices, Oster mixer & bowls, vases, Corelle dinnerware, deserts, stemware, Dirt Devil upright, DVD player, sewing items, metal desks, filing cabinets, full bed, portable refrigerator, Proform treadmill, wood table, vent free gas heater, coffee and end tables, kitchen table/chairs, dining room table/chairs, chests of drawers, stereo system, computer desks, bunk beds, butler, small footed chest, shredder, 4-piece bedroom set…
CLICK HERE FOR LIST OF FURNITURE AND LARGE ITEMS
AUCTIONEER: FREEMAN YODER, Lic# AU005487
FOOD & RESTROOMS AVAILABLE
TERMS: Cash, Credit Card (with 4% service charge)
or approved PA check w/ID.
Announcements made on day of sale take precedence over advertising.